My mind crept into a daydream about my sons playing football after I had a conversation with my brother the other day. We were discussing how our sons take the initiative to do push ups and other workouts on their own.
I then began to think about football season and the journey of preparing for the season for each player and team.
The end game/goal for every football team is to get better each week and to win the Superbowl. Everything a player and team does in the off-season, pre-season, and post-season is to set themselves up to win each contest, and ultimately, "The Big Game."
I began to think about last years Superbowl. I couldn't remember plays, or stand out athletes, but I could remember this…
As I watched last years Super Bowl I couldn't help but relive the mention of family, social justice, community involvement and more.
I remember glancing up from working/writing and noticing Tom Brady (The best QB ever) giving a post game interview, by his side… his daughter.
Later, commentators interviewed the McCourty brothers, by their side… their children, and their mom.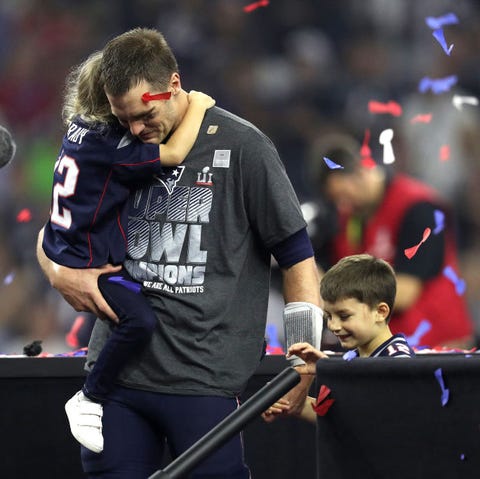 I thought to myself, how amazing is that, that their children get to share in that experience with their father, and have a passenger seat ride in one of their father's greatest journeys.
So, that made me think of us…
How often do we give our children the opportunity to ride shotgun and experience our greatest and not so great moments?
A power comes over our children when they watch their father/father figure "Doing their thing!" Whatever your "thing" is, let them see you do it. Let them share with you, a part in your journey. Thinking with the end in mind, share and let them see what the process is, and what it takes to get "there." Share the good, the bad, and the ugly. So when they see your trials or triumph, they fully understand "THE JOURNEY."